Honorary Award Recipients
The titles of Emeritus Professor and John Curtin Distinguished Emeritus Professor are awarded to a Professor who is within six months of retirement from the University, and has demonstrated a distinguished service to research, learning and teaching and has raised the profile of the University, nationally and internationally.
Emeritus Professors
2022
Professor John Cordery
Professor Cordery held the position of Provost at Curtin University from July 2015 to July 2020. In this role, he had overarching managerial responsibility for the four Curtin teaching faculties and the Office of Strategy and Planning. In 2019, he was named a Fellow of the Academy of Social Sciences in Australia. From August 2020 to April 2021, Professor Cordery was Interim Vice-Chancellor, following the resignation of Professor Terry. During this time, he led the University's C-19 Strategic Response, which addressed the financial impact of the pandemic and involved extensive staff consultation, and both voluntary and involuntary redundancy programs. Professor Cordery showed great leadership during this challenging time.
Professor Nigel de Bussy
Professor de Bussy joined Curtin in January 1994 as a lecturer in public relations, ultimately being appointed Pro Vice-Chancellor Business and Law in 2017. Under his leadership, the Faculty has achieved accreditation by EQUIS, AACSB and EFMD and is the only triple accredited business school in Western Australia. Also, under Professor de Bussy's leadership, the Future of Work Institute was created, attracting a team with deep connections to industry and academic credentials of the highest quality. In addition, Bankwest has twice renewed its support for the Bankwest Curtin Economics Centre - the leading economics and social think tank in the State.
Professor Jill Downie
Professor Downie was appointed Deputy Vice-Chancellor Education (later DVC Academic) in 2012. This was the pinnacle of an outstanding career at Curtin where she rose from a senior tutor role in the School of Nursing in 1989 to leading the Faculty of Health Sciences from 2007-2012, prior to being appointed Deputy Vice-Chancellor. As DVC, she strategically led teaching and learning and the student experience across the University. Equity and diversity and the Centre for Aboriginal Studies were also important elements of her portfolio. Professor Downie has made a significant contribution at Curtin and to the WA health sector over many years.
Professor Clare Rees
Professor Rees held numerous senior university positions at Curtin such as Head of Discipline (Psychology), Deputy Head of School, Director of Graduate Studies, Chair of the Faculty of Health Sciences Neurosciences and Mental Health Program of Research, and Deputy Chair of the University Human Research Ethics Committee. Professor Rees established a specialist Obsessive-Compulsive Disorder treatment and research clinic at Curtin in 2002, which has established a reputation for clinical excellence. Professor Rees is very well known and respected by clinicians and researchers nationally and internationally. She has taught hundreds of clinical psychology trainees and supervised 24 PhD students to completion.
2021
Professor Siobahn Austen
Professor Austen has a distinguished record of scholarship and policy contributions to feminist economics. Her contributions extend to international contexts, including Vietnam, Timor Leste, Indonesia and Malaysia. She is an Editorial Board member of the prestigious international journal, Feminist Economics. She was a founding Director of the Women in Social & Economic Research (WiSER) unit and Academic Lead of the recently formed Gender Research Network at Curtin University. Siobhan's scholarship has been influential in important policy debates relevant to the recognition of women's paid and unpaid work.
Professor Louis (Lou) Caccetta
Professor Caccetta is an accomplished mathematician with a distinguished record in computing algorithms, optimisation, combinational mathematics, statistics, operations research and quality/risk management. He has received significant funding from the Australian Research Council and industry. The pinnacle of his research career was when the State Government funded the Western Australian Centre of Excellence in Industrial Optimization (WACEIO), with $1.1 million and an additional $675,000 from industry. Although Lou was an enthusiastic lecturer, his biggest education impact was through establishing the Curtin mathematics enrichment program which has been running for 22 years and touched the lives of thousands of high school students.
Professor Deirdre Coombe
Professor Coombe is a distinguished immunologist whose research interests include allergic inflammatory disease; metastatic melanoma; epithelial wound healing; cell-extracellular matrix interactions; regenerative medicine and tissue engineering. Her research team investigates how the extracellular matrix, a complex mixture of proteins and carbohydrates which holds skin cells together in skin tissues, changes with aging, informing the development of future treatments for patients with skin-related injuries. Another area of Professor Coombe's work is the development of carbohydrate-based therapeutics for inflammatory disease, focusing on asthma and chronic obstructive pulmonary disease. Professor Coombe taught at both undergraduate and postgraduate levels in immunology and cell biology.
Professor Alan Dench
Professor Dench joined Curtin in 2016 as Pro Vice-Chancellor Humanities, having previously served in a number of senior leadership roles at the University of Western Australia. A distinguished scholar of Aboriginal languages of the northwest of Western Australia, Alan's eminence in scholarship and research is reflected in his election as a Fellow of the Australian Academy of Humanities. Alan has led the Faculty of Humanities at Curtin with distinction during his five-year term, overseeing a number of major structural and curriculum reforms. Most recently, he served as Acting Provost and played a significant leadership role in the University's successful response to in the impact of the COVID-19 pandemic.
Professor Ian Howard
Professor Howard is Professor of Mechanical Engineering, having served Curtin and the wider community in a number of academic and leadership roles for over 27 years. He was awarded the Doctor of Philosophy degree by the University of Western Australia, before undertaking roles with the Defence Science and Technology Organisation in Melbourne, and Technology Integration Inc in the USA. Professor Howard developed an outstanding research and teaching career at Curtin, with particular focus on partnerships with a range of industry organisations. His research is focused on mechanical modelling and vibration, with applications including energy harvesting and fault detection and diagnosis.
Professor Jeff Hughes
Professor Hughes' distinguished service and commitment to the University (1995-2021) includes >190 peer-reviewed publications, co-investigator on research grants worth approximately $14m, supervision of >30 HOR students, leadership in clinical pharmacy and an acclaimed range of professional engagement activities. Professor Hughes is a Fellow of the Pharmaceutical Society of Australia and the Society of Hospital Pharmacists of Australia, and has received prestigious awards from several peak bodies, including Australian Pharmacist of the Year in 2004. Professor Hughes' research embraces a wide range of pharmacy practice and clinical therapeutics disciplines, including pain assessment and management in cognitive impairment and medication safety.
Professor Gavin Leslie
Professor Leslie worked at Curtin University for 13 years, and during this time held a number of leadership roles. He is a well-respected nursing academic in the area of critical care. He has an extensive profile in the critical care nursing profession and a well-established research career. He was awarded the Nurse Researcher of the Year by the Western Australian Chief Nurse and Midwife at the Nursing Excellence Awards 2010. Dr Leslie works at the national and international level to promote critical care and the nursing profession.
Professor Steve Mickler
A scholar in communication studies, Professor Mickler was founding and long-serving Head of the School of Media, Creative Arts and its antecedents, and was Acting Pro Vice-Chancellor and Deputy Pro Vice-Chancellor of the Faculty of Humanities. He has been a central driver in building research successes, attracting high-profile research scholars, building the Centre for Culture and Technology, the China Australia Writing Centre, and developing international partnerships. His deep commitment to the rights of First Nations peoples has made him a key figure in translating Curtin's Elevated RAP status into practice and championing it across the Faculty and the University.
Professor Jane Scott
Professor Scott, a Fellow of Dietitians Australia, is recognised for her sustained and significant service to Curtin University as an internationally recognised researcher and in leadership roles as Deputy Head of the School of Public Health (2019-2020) and Head of Discipline for Nutrition and Dietetics (2014-2019). Her research in the field of breastfeeding and early childhood nutrition has underpinned and influenced national and international policy and practice, and her publications have been cited as supporting evidence in a variety of strategy and policy documents.
Professor Glennda Scully
Professor Scully made a strong contribution to Curtin University during her 13 years of professional service. She served as Head of the School of Accounting, and for more than a decade contributed to numerous key strategic initiatives as an active member of the Curtin University Academic Board, Council and Finance Committee. Her significant professional networks supported several programs in the School of Accounting, including the establishment of a highly successful Master's program in collaboration with CPA Australia. Professor Scully's extra-curricular portfolio is extensive, including serving as a Commissioner of the Catholic Education Commission of Western Australia.
Professor Milovan Urosevic
Professor Urosevic started his employment at Curtin University in August 1991 as a Research Associate. Based on very high performance and significant contribution to Curtin University he was promoted to Senior Research Fellow in 2000 and subsequently to Senior Lecturer in 2004. Based on an exceptional research performance, he was promoted to Associate Professor in 2009 and full Professor in 2019. He has established strong links with international research centres and resource industry. In 2009 he co-founded HiSeis P/L one of the most successful Curtin University spin-off company.
Professor Elizabeth (Liz) Watkin
Professor Watkin's distinguished service and commitment to the University (2002-2021) includes >90 peer-reviewed publications, co-investigator on research grants worth >$2. 7m, supervision of approximately 50 research students and a range of high-level professional engagement activities. Liz Watkin has impeccable Curtin values and is particularly acclaimed for her support and loyalty to professional colleagues and research students.
Professor Anthony (Tony) Wright
Professor Wright has provided 20 years of distinguished service to Curtin University as a Head of School, researcher and major contributor to the development of the profession of Physiotherapy. Professor Wright led the School of Physiotherapy and Exercise Science for a decade resulting in new courses and through a significant period of development.
Professor Dianne Wynaden
Professor Wynaden worked at Curtin University for 34 years holding leadership roles. She has led interdisciplinary research teams achieving outcomes that improve the lives of people living with mental illness. She has increased the profile of nursing in health and university sectors. She was a member of the WA Mental Health Advisory Council 2011-2018. In 2013, she was "Australian Mental Health Nurse of the Year" and in 2019 received the WA Nursing and Midwifery Excellence Awards, peer selected "Lifetime Achievement Honour" for her 44-year commitment to mental health. Dianne works at national and international level to promote her profession.
Professor Grace Zhang
Professor Zhang has demonstrated outstanding achievements in teaching, research, and service/leadership, showing her absolute commitment to achieving the highest standards at Curtin. Most of her units were rated 100%, above the faculty and university averages. Her research on cross-cultural communication and elasticity is influential and has international esteem, evidenced by extensive and quality publications (eight authored research books among many other publications) and research grants (totalling around $375,000). Professor Zhang also made major contributions to Curtin as Head of Asian Languages, including establishing a new cross-faculty double major, new units, and initiating various international exchange programmes.
2020
Professor Erik Champion
The inaugural Curtin UNESCO Chair of Cultural Heritage and Visualisation, Professor Champion is an internationally-renown scholar in the Digital Humanities whose work attracts a diverse and interdisciplinary audience. He has produced over 100 widely cited high quality academic publications in the areas of virtual heritage and digital humanities, and advised governments and research grants councils in Europe, North America and Australia. Professor Champion is an outstanding scholar who is a sought-after speaker at international conferences. He has been the recipient of numerous research grants and awards, including a Fullbright, and his publications are on the reading lists of leading universities.
Professor Satvinder Dhaliwal
Professor Dhaliwal's primary field of research is the prevention and identification of risk factors and clinical prediction modelling for chronic diseases or conditions from cohort studies. He has been a funding recipient, with others, for over 29 research grants, including 8 NHMRC project, 1 ARC Discovery, 2 ARC Linkage and 10 Healthway grants, with total funding in excess of $16 million. His service to the University includes membership of numerous boards and committees, invitations to speak at international and national meetings, and a high impact publication record numbering over 200 papers (Google Scholar citation index is 45 with 6892 citations). Professor Dhaliwal has also taught various units in 3 schools, with an effective teacher ranking often at 100%. He also lectured and supervised Public Health and Nursing Masters students in Singapore (2015-2017). Professor Dhaliwal's capacity building by mentoring of Academic staff and postgraduate students in their research was recognised in 2009, with a nomination for the Research Leadership Award.
Professor Torbjorn Falkmer
Professor Falkmer has been affiliated with Curtin since 2008. During his tenure at Curtin, Professor Falkmer established the Curtin Autism Research Group, which is now the largest research group in the University, with more than 100 researchers, consumers and volunteers jointly 'making tomorrow better' for autistic people. He is also responsible for initiating Curtin's Autism Open Day, to work with the autism community as partners in research, which is the biggest single event of the year at Curtin with some 500-600 people attending. As the Faculty's Dean of Research, Professor Falkmer has been instrumental in increasing interdisciplinary, cross-faculty collaborations and has contributed to the promotion of a positive inclusive research culture in the Faculty and across the University. In 2015, he drafted the first plans for what is now the enAble Institute, which focusses on consumer-driven research.
Professor Simon Forrest
Professor Forrest as Elder in Residence, has demonstrated distinguished service and commitment to the University in the areas of Indigenous education and culture, and reconciliation. He played an integral role in Curtin's Elevate Reconciliation Action Plan; the Indigenous Cultural Capabilities Framework; Curtin's public support for the Uluru Statement from the Heart; and the development of the Nowanup Bush Campus. Simon is respected across Curtin and the wider community as a Wadjuk Elder and as an academic. Through building the University's capacity to engage and interact respectfully with First Australians, and through his own personal attributes, he has made Curtin a better place, and leaves a lasting legacy. Simon's strength, passion and dedication to Indigenous education, access and participation at Curtin is inspirational.
Professor William Hart
Since his appointment as Foundation Head of Medicine in 2012, Professor Hart has been instrumental in the establishment of Curtin Medical School, which offers the only undergraduate medical program in WA. Alongside the Vice-Chancellor, he has played a key role in federal and state political liaison to promote a wider understanding of the disparity in numbers of doctors in WA compared to the rest of Australia, especially in rural and outer metropolitan regions. This was critical to the Federal government's endorsement of the Medical School in July 2016. Professor Hart has remained highly committed to the ethos of the School, in ensuring that students from diverse backgrounds have an opportunity to train as doctors and provide health care to the broader WA community. Curtin Medical School is currently ranked number one in Australia in the Good Universities Guide.
Professor John Kinsella
Professor Kinsella is a celebrated world-class lyrical and experimental poet whose originality and creativity have been recognised through numerous national and international literary grants and awards. Kinsella is a Fellow of Churchill College, Cambridge University, and an Honorary Fellow of the Australian Academy of the Humanities. As one of Australia's foremost contemporary poets, his significant body of published work expresses a deep attachment to the Western Australian landscape, along with a sense of urgency about the harmful impact of postcolonial cultures on its ecology.
Professor Andy Lee
Professor Lee's contributions and highlights of 22 years of work life at Curtin School of Public Health include Principal investigator (CIA) of several ARC and NHMRC project grants and competitive research fellowships; >400 peer-reviewed journal publications with Curtin affiliation; Successfully supervised 38 Curtin (mostly international) PhD students to completion, out of career total of 41 PhD graduates; Twice received the Faculty of Health Sciences "Researcher of the Year" award – the only academic with such achievement in the School of Public Health and Faculty of Health Sciences; the Vice Chancellor's Research Performance Index Award and the Faculty of Health Sciences highest impact factor publication awards (different categories) for 5 consecutive years.
Professor Baden Offord
Professor Baden Offord was Professor of Cultural Studies and Human Rights in the Faculty of Humanities. He is internationally recognized as a specialist and academic leader in human rights, sexuality, cultural studies and education. He has published over 160 publications, conference papers and presentations, including seven books and numerous refereed journal articles and book chapters. He is the author of the influential book Homosexual Rights as Human Rights: Activism in Indonesia, Singapore and Australia (Peter Lang, 2003). In 2015 he was appointed the Dr Haruhisa Handa Chair of Human Rights, and Director of the Centre for Human Rights Education (CHRE) at Curtin University.
Professor Josephine (Jo) Ward
Professor Jo Ward has been an advocate for STEM teaching and research in Australia through her leadership in curriculum and policy development. She has led the development and implementation to the Athena SWAN action plan at Curtin University, supporting women in STEM. Professor Ward has championed strategies to enhance student's employability skills as an outcome of their studies at Curtin University. She has served on the executive of the Australian Council of Deans of Science.
2019
Professor Carolyn Dickie
After more than a decade as a sessional and later full-time lecturer in the School of Management, Professor Carolyn Dickie served the University with distinction as the Deputy Pro Vice-Chancellor of the Faculty of Business and Law (previously Curtin Business School) for almost eight years. She provided outstanding leadership, winning the universal respect of colleagues both within the Faculty and across the wider University. She was a key part of the leadership team which established the Bankwest Curtin Economics Centre, and the Curtin Law School, as well as winning AACSB accreditation.
Professor Tim Dolin
Professor Tim Dolin is a world leading researcher in the fields of modern textual and bibliographical studies, and Victorian Literature. Working in partnership with world-class cultural institutions (including the British Library and Pierpont Morgan Library), and researchers and professionals from a variety of fields, Professor Dolin has fostered the development of innovative cross-disciplinary methodologies in literary studies. The originality and standing of his work in these areas was recognized in 2017 when he was selected by Cambridge University Press as a General Editor of the new Cambridge Edition of the Novels and Poems of Charlotte, Emily and Anne Bronte.
Professor Paul Fairall
In his early years, Professor Paul Fairall aspired to be a commercial pilot. It is of great benefit to the legal profession and legal academy he traded in this aspiration for a distinguished career in the law. Over several decades Professor Fairall has made monumental contributions to legal education in Australia. Drawing upon three prior deanship experiences, over the last seven years he has methodically laid the foundation of Curtin Law School. Under Professor Fairall's leadership, in a relatively short period of time Curtin Law School has made a unique, innovative and highly regarded contribution to legal education in Western Australia.
Professor Jeffrey Kenworthy
Professor Jeffrey Kenworthy has been awarded the title of Emeritus Professor in recognition of his research on sustainable cities in the area of transport.
Professor James Mienczakowski
Professor Mienczakowski has been the Pro Vice-Chancellor and President of Curtin Malaysia since 2013. He has been instrumental to the success of the campus during that period, and has led the campus to several notable achievements. These include successful growth of student numbers and programs over the period, achieving five star rating in 2018 ranking by the Ministry of Higher Education, Malaysia emphasizing the high quality of educational opportunities and student experience at the Malaysia Campus, as well as developing and leading the strategic developments of the campus that led to and will shape the new 20 year Curtin Malaysia partnership agreement as the campus continues to develop an increasingly comprehensive engagement with research and the community. Curtin University is proud to recognize the achievements and ongoing significance of Professor Mienczakowski as a leader in International Education.
Professor Hamid Nikraz
Over an esteemed 33 year career, Professor Nikraz assembeld the infrastructure at Curtin University to undertake key research in Geotechnical, Transportation, and Pavement Engineering. Predominantly and through his efforts, the Department has a well-respected and internationally recognized research profile in the design, optimization and usage of industrial by-products in construction. This has been enthusiastically supported by industry, with many of his research directly applicable in the construction sector. Several waste products are now becoming more acceptable and commercially attractive as a result of his efforts. Some are becoming profitable products in their own right as demand for good quality alternative construction materials increases. He has more than 500 publications in these areas.
Professor Peter O'Leary
Professor Peter O'Leary is a clinical scientist with career spans 46 years in pathology, public health and academia. He has held senior leadership roles in laboratory medicine and the Sate Government. He is recognized for his research achievements in population genetic screening, cancer, obstetric medicine and human research ethics. Peter O'Leary formally joined the Faculty of Health Sciences at Curtin University in 2011 and maintains research collaborations through ongoing joint NHMRC grant projects and publications. His recent appointment to Australian Health Ethics Committee of the NHMRC maintains his strong interest and contributions to human research ethics.
Professor Ram Ramaseshan
Professor Ram Ramaseshan was the Foundation Professor of Marketing at Curtin Business School for over 22 years. He was the Head of School of Marketing for 16 years. Professor Ramaseshan has published over 180 research papers in international and national refereed journals and conference proceedings. The Australian and New Zealand Marketing Academy (ANZMAC) awarded him with the Distinguished Researchers of the Year Award 2011 in recognition of his high quality research contribution in the field of marketing. Professor Ramaseshan has made significant theoretical and methodological contribution to his specific stream of research through multiple A* and A rank journal publications.
Professor Lorna Rosenwax
Professor Rosenwax joined Curtin University as the Head of School, of the then, School of Occupational Therapy in 2006. In 2008 she successfully joined the discipline areas of Occupational Therapy and Social Work, continuing as head of the new School until August 2014, from which time she was appointed as the Deputy Pro Vice-Chancellor, Faculty of Health Sciences until her retirement. She has served on numerous Faculty and University level working parties and committees, most recently as Chair of the Health Sciences Athena Swan Committee.
Professor Dennis Rumley
Professor Dennis Rumley was appointed at Curtin University in December 2012 as a sessional academic. Since 2014 he had been a Professor of Indian Ocean Studies and is an Inaugural Professor of Indian Ocean Studies at University of Western Australia. Professor Rumely has published more than a dozen books and more than 130 scholarly papers. He has also chaired and presented at many academic and public conferences and international forums
Professor Graham Seal
Professor Graham Seal has a distinguished national profile as a founder of folklore studies in Australia, and is a widely cited international authority on the cultural traditions of the hero. At Curtin he held Australia's first chair in Folklore, and made a substantial contribution to industry, government and academic partners. He is frequent commentator in Australian and international media and has consulted for the National Library of Australia, the National Museum of Australia and the Smithsonian Institution, among others. His contribution to academia was recognized in 2007 when he was made a Member of the Order of Australia.
Professor Marian Tye
Professor Marian Tye describes herself as a research choreographer who builds on her experience in industry, arts and sports to bring together interdisciplinary and collaborative teams. Professor Tye was appointed as the founding director of the Centre for Sport and Recreation Research (CSRR) in 2009. Initiated in 2008 as a 10 year collaboration of Curtin University and the Department of Sport and Recreation WA, CSRR was founded as an independent advocacy and research centre to generate applied research informing public policy and practice in the field of sport and recreation, with a particular focus on Western Australia.
2018
Professor Mike Daube AO
Professor Janette Hartz-Karp
Professor Brian Kinsella
Professor Jonathan Majer
Professor Gwidon Stachowiak
Professor John Stephens
Professor Jie Sun
2017
Professor Michael Alpers
Professor Ming Ang
Professor Errol Cocks
Professor Mervyn Lynch
Professor John Mackenzie
Professor Gordon Parkinson
Professor Jeffrey Petchey
Professor Alma Whiteley
2016
Professor Peter Hall
Professor Geoff West
Professor Graeme Wright
Professor David Wood
2014
Professor Jeanette Hacket
Professor Peter Howat
Professor Graham Pervan
Professor Jeffery Spicket
2013
Professor Samir Chatterjee
Professor Jan Piek
2012
Professor Eric Grimsey
Professor David Jones
Professor Roy Jones
Professor Leonie Rennie
2011
Professor Chem Nayar
Professor Robin Watts
2010
Professor Phillip Maxwell
Professor Byron Lamont
Professor Bruce Sunderland
2009
Professor Kevin Rosman
2008
Professor Robert Alexander
Professor Wilhelm van Bronswijk
Professor Robert Kagi
Professor John Malone
2007
Professor David Black
Professor Brian Dibble
Professor John Milton-Smith
Professor Tom Stannage
2006
Professor Jim Ife
Professor Graham Lodwick
Professor Lance Twomey
2005
Dr John Maloney
Dr Lesley Parker
Dr Vijay Rangan
Dr Colin Sanderson
2004
Professor Joan Cole
Professor Laurie Hegvold
2003
Professor Warren Grubb
Professor Richard Horsley
Professor Brian O'Connor
2002
Professor Ian William Reid
2001
Professor Joanna (Jo) Barker
Professor Brian Collins
Professor John Penrose
2000
Professor Elizabeth Jolley
Professor David Spottiswood
1999
Professor Terry Smith
1997
Professor Antonio Cantoni
Professor Jeffery G Dunn
Professor David V Hawks
Professor Tom Whipple
1996
Professor Marcus (Mark) Liveris
Professor Peter D Reeves
1995
Professor Ifan Odwyn Jones
Professor John Robert de Laeter
1990
Professor Ken Hall
John Curtin Distinguished Emeritus Professors
2022
Professor Phill Della
Professor Della was recognised with the award of member of the general division of the Order of Australia in 2019. He was Head of the Curtin School of Nursing from 2008 until retirement in 2021, and holds a number of visiting and adjunct professorships. Prior to this, he was WA's Chief Nursing and Midwifery Officer.
Professor San Ping Jiang
Professor San Ping Jiang is globally renowned for his work in the field of fuel cells. With over 35,000 citations, several rating agencies, such as ARWU, have recognised Professor Jiang among the most highly cited researchers globally. He is a recipient of several competitive research grants for cutting edge research in his field. He has received several awards for research and services, including the Faculty of Science and Engineering Life Time Achievement Award in 2017. Professor Jiang is a perfect role model for any academic, not just for his success as a researcher but also as someone who lived and breathed Curtin's values throughout his tenure.
2021
Professor Adrian Baddeley
Adrian is a world-leading statistician. He has won many prestigious national and international medals including the Australian Mathematical Society Medal, the Hanna Medal by the Australian Academy of Science, the Centenary Medal by the Australian Government and the Pitman Medal by Statistical Society of Australia. He has also been an elected fellow of the Australian Academy of Science (FAA). He has served Curtin with distinction, providing statistics leadership across the University, playing a major role in the Curtin Institute for Computation and mentoring the next generation of Curtin's statisticians.
Professor Tony Lucey
Professor Tony Lucey is Professor of Mechanical Engineering, twice former Dean of Engineering and Head of the School of Civil and Mechanical Engineering. He took his Bachelor and PhD degrees at the Universities of Cambridge and Exeter in the UK. He previously held academic positions in the UK and Thailand and in industry at British Aerospace PLC. Additionally, his career has been punctuated by, mostly voluntary, work in and for developing countries. He is internationally recognised for his fundamental research in fluid-structure interaction and its applications in engineering and biomechanics. He is a former (2012-2014, 2019) member of the Australian Research Council College (chair of the PME panel in 2014) and currently president of the Australasian Fluid Mechanics Society and Vice-President of the International Fluid-Structure-Sound Interactions and Control learned society He also publishes in the areas of appropriate technology and engineering education. He has won a number of individual and team awards for education design and practice and regularly chairs the accreditation of engineering programs in Australian universities. In 2007 he was listed by Engineers Australia as one of 'Australia's top 100 most influential Engineers'. He was the 2010 President of the Western Australia (WA) Division and in 2013 awarded the WA Division medal for service and leadership in the professional body of Engineers Australia.
Professor Suvendrini Perera
Professor Suvendrini Perera is an internationally renowned scholar of Cultural and Critical Studies who served as John Curtin Distinguished Professor from 2016-2020. Over a career of some 30 years, Professor Perera has established a distinguished research profile, publishing widely on issues of race, ethnicity and related topics. During her time at Curtin, from 2004-2020, Professor Perera was a centrally important figure in building Curtin Humanities as a serious and ascendant academic force locally and internationally through a combination of her formidable powers of cultural and social criticism and her deep commitment to putting those to use collaboratively in the struggle for social justice.
Professor Andrew Putnis
Professor Andrew Putnis is one of the leading mineral scientists of his generation and a former Director of Curtin's Institute for Geoscience Research. His research on fluid-mineral interaction and its relationship to the strength and deformation of rocks has wide-ranging applications that include understanding element mobility and ore deposition in the Earth's crust, designing strategies to clean-up environmental waste, understanding the durability of nuclear waste glass, and preventing mineral scaling in industrial processes.
2020
Professor Brian Evans
During his 33 years at Curtin, Professor Evans made strong contributions to the growth of the Disciplines of Exploration Geophysics and Petroleum Engineering, including establishing Bachelor of Petroleum Engineering, the Master of Subsea Engineering, Master of Predictive Analytics programs. Professor Evans received over $29 million in industry and public research funding at Curtin while a member of many industry and academic Boards. Author of a best-selling geophysics textbook, he has published over 150 international journal articles, graduated 19 PhD students and continues research in the areas of geomechanics and smart arterial stents.
Professor Kok Lay Teo
Professor Teo is an applied mathematician whose work focuses on the optimization and control of real-world industrial processes. He has made substantial contributions to the mathematical theory underpinning optimization techniques, along with practical applications of this theory to signal processing, chemical production, finance, and aerospace engineering. During a long and distinguished academic career Professor Teo published 4 books and over 500 journal papers. He has played a major leadership role in the development of the mathematics discipline at Curtin University over the past two decades.
2019
Professor Neil Foster
Professor Foster is globally renowned for his work on drug delivery systems. He has co-authored more than 300 papers in books, international journals and conference proceedings. He is also a named inventor on 14 patents. During his 30 years in academia, Professor Foster has raised in excess of $20 million from industry, university and government sources, both domestically and internationally. Prof Foster has been recipient of several awards including the RACI R.K. Murphy Medal (2009) and the ExxonMobil Award (2008). He is also a Fellow of ATSE. In 2017, he was honoured as the John Curtin Distinguished Professor.
Professor John Hartley
Professor Hartley is one of the world's leading academics in the fields of cultural and media studies, knowledge systems; disciplinary innovation in communication; research innovation in media literacy, creative economy and cultural science. The impact and influence of his work within these fields, and more broadly in public and governmental domains was recognised in 2009 when he was made a Member of the Order of Australia. A Fellow of the Australian Academy of Humanities, he has published over 30 books and over 300 book chapters and refereed journal articles and conference papers.
2018
Professor Michael Berndt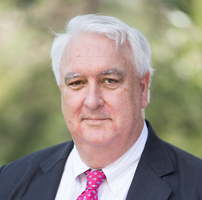 Professor Michael Berndt was awarded the title of John Curtin Distinguished Emeritus Professor on his retirement from the role of Pro Vice-Chancellor Health Sciences in recognition of his outstanding service to Curtin University, and his distinguished research record in the areas of thrombosis, inflammation, vascular biology, and biomedical diagnostics. Professor Berndt has received numerous national and international research awards, including the Glaxo-Wellcome Medal in 1996, and the distinguished Career Award from the International Society on Thrombosis and Haemostasis in 2003. He has published in excess of 300 papers and has more than 15,000 citations to his work over a stellar career.
Professor Andris Stelbovics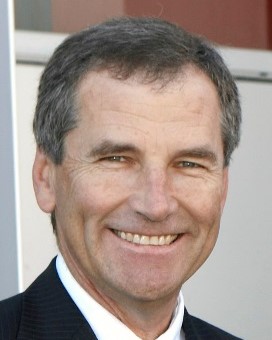 Professor Andris Stelbovics joined Curtin University in 2007 as Pro Vice-Chancellor of the Faculty of Science and Engineering. Under Professor Stelbovics leadership, the Faculty of Science and Engineering has continued to strengthen its research performance, with a number of disciplines now rated in the top 100 worldwide. His own research interests are mainly in describing few-body scattering processes and providing computationally complete solutions of the Schrodinger equation. In recent years, he has focussed on atomic scattering of atoms by electrons/positrons at energies where ionization is important. In 1996, he was awarded the BOAS medal for Physics. He is a Fellow of the Australian Institute of Physics and the American Physical Society. He has over 170 publications listed in the Thompson ISI citations index. From 1995-97 he served on the Australian Research Council (ARC) panel for Physics and Mathematics and continues to act as an expert reader for the ARC.
2017
Professor Charles Watson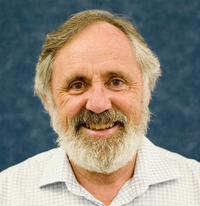 Professor Charles Watson is acknowledged for his distinguished national and international academic reputation; his commitment to the University in research, supervision of research students and his leadership of the former Division of Heath Sciences at Curtin University.
2015
Professor Colin Binns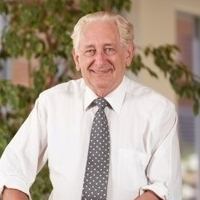 Professor Binns is acknowledged for his distinguished national and international academic reputation; his service to the community and involvement in national nutrition and public health policy development; his commitment to the University in research, supervision of research students and his leadership in the School of Public Health.
2013
Professor Harry Bloch
2011
Professor Byron Lamont
2008
Professor Robert Kagi
2005
Professor John de Laeter